Mental Health by Telehealth
On June 11, 2020, during a general board meeting, the Board of Clinical Social Work, Marriage and Family Therapy, and Mental Health Counseling discussed the pending expiration of emergency rule 64B4ER20-24, Florida Administrative Code. The emergency rule was implemented in response to preparing for, responding to, and mitigating any effect of COVID-19 and authorized registered interns to provide telehealth services during the next 90 days, expiring on July 3, 2020.  Due to continuing concerns with COVID-19 and recommendations for social distancing, the Board voted to modify rule 64B4-2.002, Florida Administrative code.  The filed rule language includes the following provisions:
Registered interns may provide face-to-face psychotherapy by electronic methods if the registered intern has a written telehealth protocol and safety plan in place with their current qualified supervisor which includes the provision that the qualified supervisor must be readily available during the electronic therapy session.  The registered intern and their qualified supervisor have determined, through their professional judgements, that providing face-to-face psychotherapy by electronic methods is not detrimental to the patient is necessary to protect the health, safety, or welfare of the patient, the registered intern, or both, and does not violate any existing statutes or regulations.
Qualified supervisors may utilize face-to-face electronic methods, including telephone only communication, to conduct all supervisory sessions for internship hours if the qualified supervisor determines, through their professional judgment, that such methods are not detrimental to the registered intern's patients and are necessary to protect the health, safety, or welfare of the qualified supervisor, the registered intern, or both.
Any clinical hours obtained via face-to-face psychotherapy by electronic means shall be considered clinical hours for the purpose of meeting internship requirements.
No later than 90 days prior to June 30, 2021, the Board shall review and  amend, modify, or repeal paragraphs (6) and (7) above if it determines that same creates barriers to entry for private business competition, is duplicative, outdated, obsolete, overly burdensome, imposes excessive costs, or otherwise negatively impacts the quality of psychotherapy received by Florida citizens.
For additional information regarding Telehealth updates, please visit the Florida Board of Clinical Social Work, Marriage and Family Therapy and Mental Health Counseling Board's expanded language at https://floridasmentalhealthprofessions.gov/pdfs/491-telehealth.pdf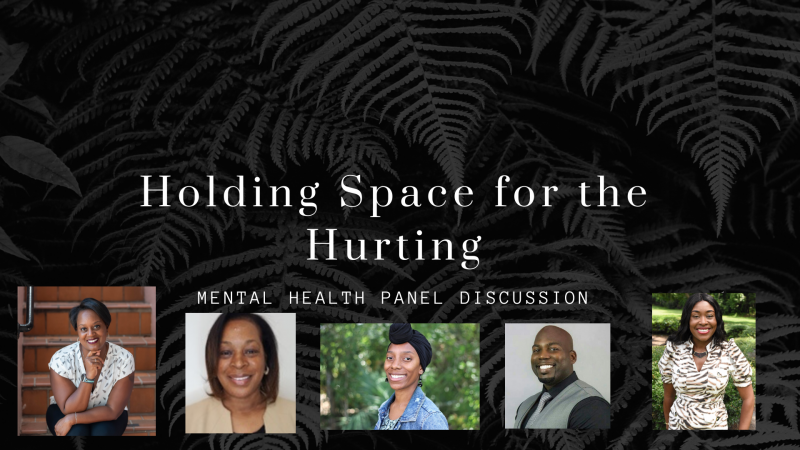 As the Space Coast Mental Health Counselors Association strives to be a part of the growth and healing process, SCMHCA hosted a Panel Discussion with Mental Health Professionals addressing racial trauma and how clinicians can effectively hold space for those who are hurting.
During this period of racial unrest and collective outrage and mourning, helping professionals are seated in the unique and privileged position of bearing witness to others pain, holding space and showing up for those in need.
This panel discussion presented information to assist mental health professionals in increasing their awareness of the issues facing communities of color, how therapists and counselors can be supportive and becoming racially trauma informed. Panel presenters included:
Tiffanie Trudeau, LMHC, LPC, President of SCMHCA and owner of Counseling Alliance, LLC
Dr. Carol Atkinson, LMFT, owner of CaBrit Psychotherapy Services
Dr. Letitia Browne-James, LMHC, President of FCA and owner of Victorious Living Counseling and Consulting
Symone' Mendez, LMHC, of Renewed Counseling
Pernell Bush, RCSWI, of K.E.Y. Counseling Solutions
To view the discussion, please visit the SCMHCA YouTube Channel
All across our nation, people of all ages, races, genders, religions, socioeconomical statuses, and political affiliations have taken to the street in effort to speak up and speak out against racial injustice and systematic oppression of the Black community and Persons of Color. Following the tragic murder of Minneapolis man, George Floyd by a law enforcement officer, many across our nation and the world have stood up and emphatically said "no more". Sadly, tragedies like George Floyd's are not isolated incidents, and the chronic trauma that Blacks, Indigenous and People of Color (BIPOC) experience each time a situation such as this shows up in the headlines, can be another reminder of racial inequality and lack of safe spaces.
While the space coast has yet to witness any protest in our community, the pain and anguish over the current state of affairs in our country is still impacting many in Brevard County. As the counselor community, we are tasked with creating safe spaces for all and holding space for those who are hurting. And right now, there is a community of people hurting.
My hope is that we counselors can be agents of change, not just in the lives of our clients, but in the lives of our families, friends, neighbors and all who we come in contact. Additionally, I want to unambiguously announced that the Space Coast Mental Health Counselors Association Board of Directors will continue to seek out ways to be apart of progress and healing, as individuals and clinicians. 
At a time such as this, it is also important to be aware of how our Black community and communities of color are hurting and the burden they are shouldering as they navigate, process and respond in these turbulent times. For those of you who work with survivors of trauma, you know how chronic and prolonged trauma impacts the body and the brain. Additionally, being in an enduring state of hyper-vigilance and being re-traumatized by images as well as microaggressions, can have lifelong impact. Again, as clinicians we have the power and privilege to be apart of the healing.
SO, how can YOU help and be an ally.
First, actively listen and validate the realities of Black, Indigenous and Persons of Color you interact with, personally and professionally. This is not the time to challenge or reframe their perceptions, or to offer any simple solutions. It is crucial that we as counselors be witnesses, empathetically listen and validate their realities, emotions and experiences.
Next, educate yourself on the topic of modern day racism and white privilege.  Just as you would if you were preparing to work with children, couples, trauma or addiction; sign-up for a training, read a book, get consultation.  However you choose to do it, become informed, as this will provide you a point of reference to empathize as well as allow you to have and process your own discomfort with the subject, outside of the consultation room. There are many books on the subject, here are a few:
While this list is by no means exhaustive, it can be a place to start.
If you are like me, you voluntarily choose to enter this professional with the goal of helping and healing. As a reminder, the working definition of a counseling is "a professional relationship that empowers diverse individuals, families and group to accomplish mental health, wellness, education and career goal". Per this definition, it appears that we are here for time such as these. 
As counselors, we are seated the privileged position to witness and support those who are hurting. During this time when many are hurting, let us set the tone for compassion, empathy and understanding.
Thank you all for being apart of the change.
2020 SCMHCA Graduate Essay Contest
CALL FOR ENTRY: Space Coast Mental Health Counselors Association student members are invited to submit an essay explaining how counselors, as change agents, can effectively increase mental health awareness in the community through early intervention and prevention.
Contest Rules:
Current SCMHCA member in good standing and currently enrolled full-time in a CACREP accredited MFT or MHC graduate program
Essay must be between 500 – 700 words (2-3 pages)
Essay must be in APA format
Essays may be submitted electronically beginning May 1, 2020 to spacecoastcounselors@gmail.com
Essay must be submitted by midnight May 31, 2020
The first 20 entries received will be reviewed for consideration
Late entries will not be accepted
Winning: Student who demonstrate the most thoughtful articulation of this community-based aspect of becoming a Mental Health Counselor will be awarded as follows:
1st Place – Paid registration to the Internal Family Systems 2-day training ($795 value)
2nd Place – Annual membership to AMHCA and FMHCA ($212 value)
3rd Place – Paid registration to FMHCA Annual Conference ($180 value)
To select winner, all essays will be blind-reviewed by a panel of at least three SCMHCA board members judges. Winners will be announced and receive presentation of their respective award during a Virtual meeting to be held Summer 2020.
For more information, or to submit an essay entry, please contact us at: spacecoastcounselors@gmail.com

The SCMHCA Legislative Committee makes every effort to stay up-to-date with legislative developments that impact mental health counselors. Below are the updates related to COVID-19, telehealth, license portability and Medicare inclusion.
Telehealth
H.R.1301- Mental Health Telemedicine Expansion Act
This bill excludes certain mental health telehealth services from specified requirements under Medicare, including originating site requirements.
Effective for services starting March 6, 2020 and for the duration of the COVID-19 Public Health Emergency, Medicare will make payments for telehealth services furnished to patients in broader circumstances.  In addition, the HHS Office of Inspector General (OIG) is providing flexibility for healthcare providers to reduce or waive cost-sharing for telehealth visits paid by federal healthcare programs.  For more information, go to:  https://www.cms.gov/newsroom/fact-sheets/medicare-telemedicine-health-care-provider-fact-sheet
To track progress of this bill, go to:
https://www.congress.gov/bill/116th-congress/house-bill/1301?q=%7B%22search%22%3A%5B%22%5C%22mental+health%5C%22%22%5D%7D&r=2&s=6
H.B. 23- Telehealth.Effective July 1st, 2019- Creates section 456.47, Florida Statutes, which allows out-of-state providers to practice telehealth services to patients in Florida, establishes standards of practice for telehealth providers, registration of out-of-state providers, venue requirements and exemptions.
On March 16, 2020, Pursuant to Executive Order 20-52, the Florida Department of Health expanded services provided through enhanced telehealth, including tele-behavioral health. Enhancements include relaxing FL licensure through a waiver of out-of-state licensing requirements.
Find the most up-to-date guidance, including Medicaid waivers and instructions, here: https://www.setrc.us/learn/overview.html
To read the Florida Medicaid Healthcare Alert regarding telemedicine for behavioral health providers, go to: https://ahca.myflorida.com/Medicaid/pdffiles/provider_alerts/2020_03/Medicaid_Telemedicine_Guidance_20200318.pdf
To view a summary of this bill, go to:
https://www.flsenate.gov/PublishedContent/Session/2019/BillSummary/Health_HP0023hp_0023.pdf
Medicare Parity
S. 286/H.R. 945- Mental Health Access Improvement Act of 2019
This Medicare Parity bill provides for coverage of marriage and family therapist services and mental health counselor services under Medicare.  The bill was introduced on 01/31/2019, and reintroduced on January 31st, 2020, by Senator Barrasso (R-WY) and Senator Stabenow (D-MI).  The same bill — H.R. 945 — was reintroduced and sponsored again by Representative Thompson (D-CA) and Representative Katko (R-NY) in the House. 
On April 21, the Bipartisan Policy Center (BPC) released a report recommending mental health counselors be added to the list of Medicare providers, highlighting how the report's policy recommendations offer solutions to the challenges raised by the COVID-19 pandemic.
AMCHA urges counselors to legislators today and ask them to include our Medicare bills in the next COVID-19 package.  For more information and sample letters, go to:
https://www.amhca.org/advocacy/medicare
To track progress of this bill in senate, go to:
https://www.congress.gov/bill/116th-congress/senate-bill/286?q=%7B%22search%22%3A%5B%22S.+286%22%5D%7D&s=6&r=1
To track progress of this bill in the house, go to:
https://www.congress.gov/bill/116th-congress/house-bill/945?q=%7B%22search%22%3A%5B%22H.R.+945%22%5D%7D&s=4&r=1
Resources for Professional Counselors
H.R.266 – Paycheck Protection Program and Health Care Enhancement Act
This bill responds to the COVID-19 (i.e., coronavirus disease 2019) outbreak by providing additional funding for small business loans, health care providers, and COVID-19 testing.
For more information, go to:
https://www.amhca.org/blogs/joel-miller/2020/04/29/new-stimulus-package-aimed-at-small-businesses-and
To track progress of this bill, go to:
https://www.congress.gov/bill/116th-congress/house-bill/266/text?q=%7B%22search%22%3A%5B%22H.R.+266%22%5D%7D&r=1&s=1
Talkspace
Talkspace is providing free therapy for medical and health care workers, first responders, and state employees on a first-come, first-serve basis. The company connects individual users with a network through an easy-to-use and HIPAA-compliant web and mobile platform. In addition to therapy, Talkspace launched a series of free, therapist-led Facebook support groups to address anxiety relating to COVID-19, and a COVID-19 channel on Instagram (IG). These platforms include therapists, weekly therapist IG LIVES, mental health check-ins, and content sharing.
Weekly Health Care Provider Telephone Conference Call
To address all the questions from health care providers around the state, the Department of Health has instituted a new format for the weekly health care provider telephone conference call. Participants are asked to email questions in advance to Provider.COVID19@flhealth.gov no later than close of business on the Monday preceding the call. All participants will be muted during these calls to help streamline information delivery. The State Surgeon General, Dr. Scott Rivkees, in collaboration with Secretary Mary Mayhew from the Agency for Health Care Administration, will provide updates from the Department of Health on the COVID-19 pandemic response efforts, provide a briefing from the Agency for Health Care Administration, offer updates from other state agencies and address questions submitted from our health care providers. If you are interested in joining this weekly telephone conference call, please see the call-in information below:
Date: Every Tuesday
Time: 6:30 pm – 7:30 pm
Call-In Number: 888-585-9008
Conference Room ID: 208-305-233
Submit Questions in Advance: Provider.COVID19@flhealth.gov